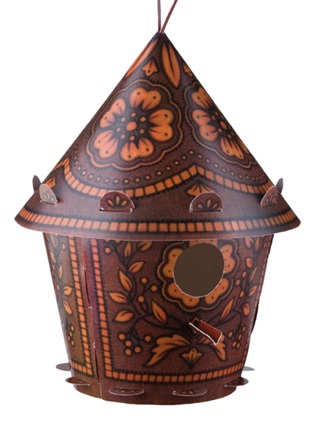 An elementary school in New york City has a great idea that's going into action! Eighty school children at Village Community School will each assemble their own bird house kit, decorate, paint it and help install all 80 bird house kits in a nearby park.
When administration first contacted us, we were more thrilled with the idea itself, than the net profit from a sale. So much so, a deep discount was offered on the bird house kits, and they received a plethora of extras to further entice birds, and to get the kids more involved while making their project a huge success.
Chickadee, Wren and Eastern Bluebird wooden birdhouse kits were ordered, but 16 packages of assorted nesting materials were graciously added. In addition, there was a wonderful Stokes Bluebird Book, and 24 "Pop-Outz" recycled plastic suet feeders, (which are perfect for offering nesting materials) along with a pamphlet on "attracting nesting birds" for each child to take home.
Although bird feeder kits and bird food were thought not to be a smart idea for the area, we also sent along a few suet cakes and explained there would be no ground waste with which to contend. Now I can't wait to see pictures of the project in progress or the finished product. Park services will be taking care of the water aspect as far as birdbaths or small ponds, making sure there are ample fresh water sources to help birds thrive. The birds in this area of NYC are getting a great make-over!
By the way… the tooled leather birdhouse kit shown here is actually recycled plastic-and super fun to assemble. It provides a real nest site for feathered friends and lasts for years to host many successful broods!